Custom care to help your child thrive
Mindful Care Program
AGES 8-16
Help your child ground and reconnect in a world of stress. Our team of professionals specializing in children's health and well-being will help your child discover activities and treatments that will help them heal and set them on a path to balance.
Continued Care at 917
Health and wellness are lifelong commitments. After completing a program at 917, you will receive exclusive discounted consultations and treatments to keep your mind, body, and soul in-tune and connected.
Children's Program Consults & Treatments
Give your child the gift of the right tools and resources for navigating daily and long term stressors. In turn, you can help them understand the importance of focusing on their well-being, and gain a closer bond with them.
Integrative Consultation

Each integrative consultation with your child begins with a case analysis by a 917 physician, including the review of an intake form and labs (as available). Seamlessly during their exam with the doctor, your child will be guided through how the mind and body work together. Furthermore, using comfortable and fun strategies, the doctor reinforces positive growth by building health awareness and self-love, understanding the importance of food, and learning the essentials of allowing your child to feel and express emotion.

Disclaimer: your doctor may ask for specific lab work ahead and/or after your appointment.
1 Session, 80 minutes
Nutritional Coaching Session

In this session, your child will learn about food and its nutrients in healthy and fun ways that allow them to help create delicious dishes that nurture their mind, body, and soul in a mindful and loving way.

Disclaimer: your doctor may ask for specific lab work ahead and/or after your appointment.
1 Session, 60 minutes
YOGA, BREATHWORK & MEDITATION

Improve your child's mental and physical health through instructor-led yoga practices and philosophies. While Yoga, Breathwork, and Meditation often overlap and blend, each approach delivers specific benefits that can directly benefit your child's physical and mental well-being.

Yoga: strengthens the body while encouraging patients to focus on breathing
Breathwork: exercises clearing energy from your body and can trigger endorphin rushes
Meditation: settles the mind and helps you focus on the present moment

Our accomplished instructors understand an individual's energy and state of being. They'll guide your child to find the right balance of Yoga, Breathwork, and Meditation. These sessions help patients move towards mental and emotional self-awareness and aid patients in better managing their balance of mind, body, and soul. Every session is customized to meet your child's individual needs and goals.

Disclaimer: Please attend this therapy session in comfortable loose and/or stretchy clothing.
2 Sessions, 60 minutes each
---
Get Started
Our Children's Program will help children clear traumas, treat chronic issues, and become in tune with themselves to find the path to lifelong happiness. 917 Clinic is ready to help.
What to expect
917 Clinic strives to simplify every patient's health journey—from our initial point of contact to continued care. When you book a program for your child, we will be there every step of the way.
Testimonial
"I believe conventional and alternative medicines should come together to provide full-spectrum, individualized care for everyone. I would like to see the entire medical system modeled after this program."

S.G., California, USA
Add Premium Care Services
Whether living in the area or traveling from afar, you are unique, as are health challenges and wellness needs of your child. At 917 Clinic, we've created our Premium Care Services to provide you and your child with accommodations, nutritional-catered meals, private transportation, and a personal concierge in your wellness journey. Moreover, as health journeys can be overwhelming, these full-service add-ons aid in allowing you and your child to focus on their treatment and recovery.
Each is available individually during the length of your program. 917 is here to serve.
Right-Hand Concierge
Accommodations
Chef Prepared Meals
Private Transportation
Other Programs at 917
Sometimes our journeys need to run parallel to our children's. 917's team of doctors and specialists have created different packages to help address your specific needs, should you be interested in exploring your own path to wellness alongside your child. And if you or your child's wellness journey needs a custom approach, we would love to work with you to create a plan that accommodates your specific journeys. Just reach out to us.
ESSENTIAL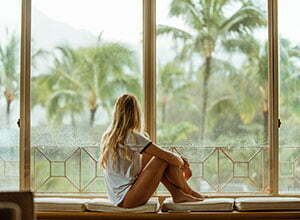 Dip your toe in and discover where you are in your health journey and how to begin to focus on your mind, body, and soul.
ReBalance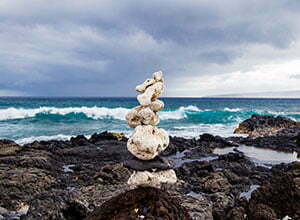 We often lose track of checking in with ourselves. Restore balance from life's daily stress and anxiety.
TRANSFORMATION
Gain maximum growth from this flagship program: Work along-side our doctors to build a 100% custom program to your health and wellness goals.
Contact Us
Integrative wellness care is rooted in collaboration. Our caring team of doctors and specialists is waiting to help find the best plan for your child's health and wellness journey. We'll take care of you and your loved ones the same way we take care of ours.
Reach out, and we will be there.