Whole-Body Wellness Programs Backed by Science
Integrative Medicine at 917 Clinic in Guanacaste, CR
At 917 Clinic, we examine your entire well-being to develop appropriate treatment plans that incorporate conventional Western medicine with complementary and alternative medicines (CAM) at our medical spa clinic in Flamingo, Guanacaste. Our integrative care focuses on patients as a whole rather than their individual symptoms, addressing the mental, physical, and spiritual aspects of their health.
We believe a happy and fulfilled life relies on finding wellness in all three mind, body, and soul elements of ourselves, but finding balance is essential for healing, especially in moments of crisis. Explore the integrative medicine programs, therapies, and treatments we offer to Guanacaste residents.
ONE-ON-ONE CONSULTATIONS
Focus on your wellness journey with a one-on-one consultation with our integrative doctor, nutritional specialist, or board-certified clinical psychologist.
INTEGRATIVE TREATMENT THERAPIES
Explore 917's integrative medical care through our range of treatments including holistic & energetic balance, movement, and mentor-based therapies.
917 WHOLE-BODY PROGRAMS
Dedicate yourself to your future. Our full-service programs allow you to zero in 100% on your wellness.
Consultations
Consultations
The 917 Clinic aims to heal not just your physical body as is standard with Western medicine but to heal all three interconnected components of your being. Weakness or imbalance in one of these can negatively affect the others and your overall health.
Starting with a consultation provides you with an opportunity for a comprehensive evaluation and a deep dive into your medical concerns. Schedule to meet a 917 doctor to discuss your concerns and medical history so we can develop a customized treatment plan, especially for you.
INITIAL INTEGRATIVE CONSULTATION
80 minutes each
After a thorough one-on-one interview with an Integrative Doctor, a medical evaluation can be made addressing your physical, mental, social and spiritual aspects in order to create a transformative healthcare plan.…
Each initial integrative consultation begins with a case analysis of a 917 doctor reviewing a submitted intake form and labs (as available), to focus and guide your 80-minute session. Through your pre-analysis, guided consult, labs and interview, your 917 doctor has a "panoramic view" of your current state of health.
With a comprehensive understanding of your well-being, your 917 doctor is then equipped to suggest a personalized treatment plan adjusted to your needs, interests and lifestyle goals.
Disclaimer: your doctor may ask for specific lab work ahead and/or after your appointment.
INTEGRATIVE FOLLOW UP SESSION
60 minutes each
We often need to change course as new events unfold in our lives. The follow-up session will help you see the progress and evolution on your path to health, help you connect the dots, make adjustments and have a better understanding and learning about how your body works as a whole.
QUICK MEDICAL CONSULTATION
30 minutes each
Feeling off or sick and need a quick visit with the doctor? Quick Medical Consultations are available to help get you the medications and supplements you need promptly.
Nutritional Coaching Session
60 minutes each
It is essential for creating a complete guide to whole-body wellness to include nutrition. Examine your habits, as well as body chemistry, with a 917 Nutritional Coach to discover what is working for or against our whole-body health with a nutritional coach.…
Furthermore, by combining this session with a 917 Integrative Doctor Consult, your 917 team of doctors and specialists then create a suggested personalized treatment plan adjusted to you for a transformative experience.
We encourage patients to include follow up consultations to integrate how your body is progressing with nutritional changes, to best make adjustments for greater health improvements.
Disclaimer: your doctor may ask for specific lab work ahead and/or after your appointment.
PSYCHOLOGY SESSION
60 minutes each
Our 917 Psychologist guides patients to clarify values and help them reprogram habits, heal trauma, and maintain mental wellness.…
By helping patients understand how their views impact the way they perceive reality, our mental and emotional therapy sessions help reprogram habits, shift perceptions, change behaviors, heal wounds and/or traumas, in addition to improving communication and the influence of stressors. As a result, individuals become aware of and are better able to manage their internal processes, decreasing stress—instead of reacting from a fear-based fight or flight response.
Continuing with one of 917's core values, a psychology session promotes collaborative communication with other 917 and approved specialists in the search for your overall health.
Testimonial
"I came to the clinic for a refresh..What I experienced changed my life. I submitted myself completely and experienced a transformation immediately while doing the course. That change seemed profoundly permanent at the time and I can say now 6 months later that it has been permanent."

S.G., California, USA
Integrative Treatment Therapies
Our integrative treatments in Guanacaste, Costa Rica combine care for mind, body, and soul for a comprehensive approach to your wellness.
Already on your wellness journey? Conveniently schedule a follow-up to a recent treatment, plan out your monthly IV treatment, or your continued care treatments.
* A note on Chinese Medicine Therapies:
Traditional Chinese medicine is based on the belief that the body is a delicate balance of two complementary yet opposing forces: yin and yang. Health is achieved by maintaining the balance between the two, all encompassed in our energy or Qi. When out of balance, our emotions or feelings get stuck, and this leads to blockage in the flow of blood, the nervous system, and vital life energy (qi) causing the symptoms of disease.
HOLISTIC & ENERGETIC BALANCE THERAPIES
---
ACUPRESSURE | ACUPUNCTURE*
This Traditional Chinese Medicine therapy involves manipulating your energy channels or pathways, called meridians. They flow in regular patterns throughout and over the surface of the body, nourishing your body's tissues.…
Acupuncture involves the insertion of very thin needles to various depths at strategic points on your body.
Acupressure is based on the same foundations as acupuncture, but instead of inserting a needle, the practitioner applies physical pressure to specific points on the surface of the body using a finger, hand, elbow or medical device.
Both of these therapies are meant to remove blockages in the flow of Qi and restore and maintain health. Some conditions that can be treated include:
Muscle tension and pain
Sleep difficulties
Stress management
Headache
Gastrointestinal symptoms
Menstrual cramps
Motion sickness
Nausea and vomiting during pregnancy and morning sickness (acupressure)
Nausea and vomiting after surgery or chemotherapy
Fatigue
Depression
Anxiety
Emotional healing by opening the blockages and channeling the energy
Disclaimer: Acupuncture is not recommended if you have bleeding disorder, have a pacemaker or are pregnant. Please consult with your Integrative Medicine Doctor before an appointment.
REIKI CHAKRA CLEAN & REBALANCE
The practitioners deliver reiki therapy through their hands with the goal of raising the amount of Qi in and around the recipient. …
Reiki (RAY-kee) is made up of the Japanese words rei, which means universal spirit, and ki (or qi), which means life force energy. As with other energy therapies, reiki believe that disturbances in the body's energy systems can cause illness, and that by improving the flow and balance of energy, disease can be treated and health maintained.
People describe a deep sense of relaxation after a session, accompanied by a feeling of well-being. They also report sensations of warmth, tingling and sleepiness, and feelings of refreshment.
Reiki is used to treat stress, pain, anxiety, fatigue, nausea from chemotherapy and depression, as well as enhance well-being.
Disclaimer: Reiki is a deep practice, and you should consult with your Integrative Medicine Doctor before an appointment.
SOUND HEALING
Also known as Sound Therapy, this meditative therapy "bathes" patients in sound waves produced by various sources, including healing instruments such as gongs, singing bowls, percussion, chimes, tuning forks, and even the human voice itself.…
Sound healing is a form of sensory therapy that promotes the healing of symptoms of stress, fatigue and mood swings by deconstructing music and using sound frequencies and vibrations to rebalance the body's energy.

This integrative treatment focuses on enhancing your physical, emotional, mental, energetic recovery and balance, through the synchronization of the vibratory frequencies of the instruments with the brain waves, taking the body to a state of maximum relaxation and a deep connection with yourself.

It's like getting a massage from the inside out.

If you are interested in joining others for a session, 917 offers Sound Healing in a semi-private group in the 917 Studio.
SLEEP THERAPY*
Acu-light therapy in combination with acupuncture is aimed at reducing the physical and psychological symptoms of stress and anxiety that prevent you from having a restful and quality sleep. …
This therapy combines the practice and concepts of acupuncture with the latest research on the way light functions in the body coming from the field of modern biophysics.
Esogetic Colorpuncture is a complete system of acu-light therapy developed for more than 25 years by German naturopath and acupuncturist, Peter Mandel. Like acupuncture, colorpuncture presupposes that the balanced flow of energy through the meridian system will support good health. Colorpuncture specifically achieves this by introducing vibrational information into the body in the form of different colored light frequencies via the meridian system.
Disclaimer: Needles are used in acupuncture treatment.
STIPER QUARS ACUPUNCTURE* (NO NEEDLES)
An alternative to acupuncture, Stiper Quars, or small crystalline silicon discs, are strategically applied to the skin to heal the physical and energetic body through the transmission of their vibrational charge. …
When in contact with skin, Stiper Quars have the property of absorbing the energy of the body and controlled environment and then releasing gradually as harmonious infrared waves. This results in a powerful reaction, regulating acupuncture points and reflex zones for permanent energy regulation. It resonates Qi energy directly to inflamed tissues, reducing swelling and pain by increasing the flow of blood, oxygen and nutrients. Additionally it stimulates the release of endorphins which modifies the perception of pain in the spinal cord, midbrain, the thalamus and cerebral cortex achieving an analgesic effect.
Stipers are used to treat physical and emotional imbalance such as insomnia, chronic pain, chronic fatigue, mood disorder, menstrual problems, migraines, weight loss, water retention and vertigo, to name a few.
Anyone can benefit from this therapy including young children and babies.
Disclaimer: If you are pregnant please consult your doctor prior to utilizing this treatment.
BIOENERGETIC ACUPUNCTURE*
Through the combination of acupuncture, aromatherapy, cranial stimulation, and mantras specific to the patient, this therapy evokes a feeling of liberation and balance, of the physical and emotional.…
Based on the understanding that physical and emotional health are connected, this therapy has the objective to stimulate energies within, by releasing stuck emotions and feelings you can eliminate stress and tension that causes energy blockages and diseases, to achieve the healing power inside you.
Disclaimer: Needles are used in this treatment.
BIOENERGETIC ACUPUNCTURE WITH FACIAL LIFTING*
First a general whole-body balance of energies is carried out, then concentrated on the face for a visible result.…
With the understanding that all the energies of the body are visualized in the face, the specialist stimulates facial points. This is followed by lubricating, stretching, and fixing fines of expression so the result is a smooth and firm complexion.
It is a deeply relaxing experience, with immediate results.
Disclaimer: Needles are used in this treatment.
CUPPING* WITH ACUPUNCTURE* & AROMATHERAPY
Cupping is a type of deep tissue massage that involves placing a heated cup over the part of the body where blockage is.…
As the air inside cools, its volume decreases, creating a slight suction and stimulating blood flow. It is recommended to reduce pain and inflammation, increase blood flow, relaxation and well-being.
Cupping + aromatherapy: Scent is connected to the hippocampus. The olfactory pathway is the only one among the five senses that makes us connect directly with our memories and our subconscious mind. Mixed with cupping helps to increase the effect of relaxation to improve your psychological and physical well-being.
Cupping + acupuncture: add acupuncture for a deep healing experience or treating medical conditions according to your doctor suggestions and health goals.
Disclaimer: Needles are used in this treatment.
AURICULOTHERAPY WITH MAGNETS*
Used to help treat acute and chronic symptoms of disease, this therapy stimulates specific points in the ear by applying small magnets and adding pressure.…
With the ear considered a microsystem of our being—where the energies of the body are concentrated—auriculotherapy stimulates different areas of our system and helps return the physical, mental and emotional body to a state of healing.
This is a scientific proven alternative therapy to treat several symptoms and diseases with non-invasive and harmless methods.
ELECTROMAGNETIC MAT THERAPY
This electromagnetic mat promotes the reduction of inflammation by inducing a muscle relaxing effect. It contributes to improving microcirculation as it allows the cells to become more permeable allowing toxins to be released and nutrients to be absorbed.…
This therapy is based on SEQEX technology in the form of a pulsed electromagnetic field therapy device that produces Ion Cyclotron Resonance phenomena.
SEQEX can reduce pain, improve detoxification (removes oxidative stress), enhance brain cognitive functions, endorphins release/mental illness), promote sleep and help tissue regeneration, helping to counteract the effects of early aging.
The use of this technology as integrated medicine is the future of medicine. This is particularly important in light of the exposure to environmental toxins and high frequencies that we face in today's environment and how so many people have become ill as a result.
Integrate this revolutionary device with more traditional therapies for optimal health outcomes.
Disclaimer: This therapy is used by a certified medical device since it works at deep levels in the body and it is recommended to consult with the doctor so that the programming used is the one that benefits you the most.
Massage Therapy
917 recognizes massage therapy as a powerful integrative care therapy for reducing pain and stress.…
Our trained and certified medical massage therapists manipulate the soft tissues of your body — muscle, connective tissue, tendons, ligaments and skin. Our specialists perform Shiatsu, reiki, Thai, stretching, deep tissue, and Swedish massage to help:
reduce stress
reduce anxiety
reduce tension
reduce blockages
activate deep relaxation
boost immune system
If you are unsure which massage suits your current condition, our 917 specialists can help determine which therapy is best for you.
---
YOGA, BREATHWORK & MEDITATION
Improve your mental and physical health through instructor-led yoga practices and philosophies. Every session is customized to meet each patient's individual needs and goals.…
While Yoga, Breathwork, and Meditation often overlap and blend, each focused approach delivers specific benefits that can directly benefit your physical and mental well-being.
Yoga: strengthens the body while encouraging patients to focus on breathing
Breathwork: exercises clearing energy from your body and can trigger endorphin rushes
Meditation: settles the mind and helps you focus on the present moment
Our accomplished instructors understand an individual's energy and state of being, allowing them to find the right balance of Yoga, Breathwork, and Meditation for you. These sessions help patients move towards mental and emotional self-awareness and aid patients in better managing their balance of mind, body, and soul.
PHYSICAL REHAB Therapy
Easily missed, an important element to recovery is regaining strength, mobility, and stamina, especially during or after a health crisis.…
Using a variety of exercises, from stretching to lifting light weights, a trained therapist works with you to regain strength, mobility, and stamina. The sessions are designed to facilitate and expedite the recovery of patients from illnesses and conditions that interfere with their daily activities as well as maintain their well-being. Individual sessions, packages and programs are available in addition to planning out a recovery schedule.
---
Sober Coach
Available hourly, half-day and full day.
Sober coaches aid clients in recovery programs with curating more individual recovery plans to overcome their addictions. Sober coaches often fill the role of mentor or role model aiding the clients individual recovery process. Our goal is for our patients to enjoy the Guanacaste region of Costa Rica in a safe manner, even if it comes with a little help from a friend.
---
Bach Flowers
The use of Bach flowers is an alternative or complementary treatment that helps ease a variety of emotional symptoms, such as tension, stress, and anxiety.…
Bach flower remedies consist of a set of 38 different extracts from flowers of wild plants, created by Edward Bach, a medical doctor and homeopath in the early 1900s. Their use focuses on bringing emotional health into balance, allowing physical issues the space to heal.
Our Integrative Medicine doctor creates custom blends of the extracts—patient-by-patient, case-by-case—to ease negative emotions. Depending upon symptoms, Bach flower remedies can be blended to help you manage:
(deep/rooted) fears
feelings of uncertainty
the lack of interest in present circumstances
feelings of loneliness
the oversensitivity to influences and ideas
feelings of sadness or despair
depression
caring for others at the expense of yourself
feelings of guilt
feelings of anger
attention deficit hyperactivity disorder (ADHD)
gastrointestinal problems
allergies
stress
anxiety control
HOMEOPATHY
Founded on the in the natural law of healing, this system of therapeutics was developed at the end of the 17th century. Depending upon symptoms different diluted amounts of plants and minerals are prescribed by the doctor to help the body repair itself by promoting healing.
VITAMIN & MINERAL INFUSIONS (IVs)
During vitamin infusions, your body receives a high-grade dose of vitamins and nutrients directly into your bloodstream, allowing for an exponentially higher absorption into cells elevating their efficacy and optimizing their true health benefits.…
IVs at our medical spa clinic in Guanacaste do require scheduled appointments, as a doctor needs to prescribe the IV and a nurse administers the IV.. If you are currently taking medications or have been diagnosed with cancer, please consult with your healthcare provider prior to getting an infusion.

Our 917 doctors are ready to review your past and present health needs and goals, to best decide the right vitamins and minerals for you presently. Moreover, they can prescribe a wide range of custom-tailored vitamin infusions. Please reach out to our office for availability, if you are interested in something not listed.

Infusions can take 30 minutes to an hour to administer. Take advantage of scheduling shared sessions with friends and loved ones at 917 Clinic.
Our Medical Facilities
It's never easy being a patient. That's why we've equipped our medical spa clinic in Playa Flamingo, Guanacaste to best facilitate a comfortable, inviting, and healing environment with flexible and collaborative care.
We have three suites dedicated to patient care, each with the latest tools, medical equipment, and natural products.
Integrative Wellness Programs in Guanacaste, CR
Whether you live in Costa Rica, are here on vacation, or are interested in traveling for wellness, our 917 doctors and specialists have carefully curated wellness programs to help jump start your whole health journey. No matter where you are in your health journey, our goal is to help you live your best life and thrive with a balanced mind, body, and soul.  Explore our integrative wellness programs, and let's start a transformative journey together.
ESSENTIAL PROGRAM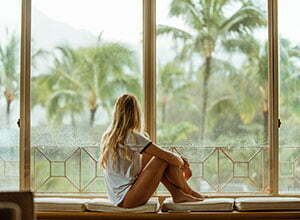 Dip your toe in and discover where you are in your health journey and how to begin to focus on your mind, body, and soul.
REBALANCE PROGRAM
We often lose track of checking in with ourselves. Restore the balance of life's daily stress and anxiety.
TRANSFORMATION
PROGRAM
Gain maximum growth from this flagship program: Work alongside our doctors to build a 100% custom program for your health and wellness goals.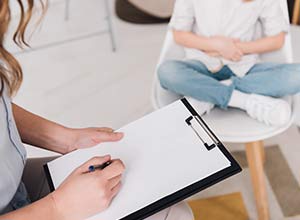 CHILDREN'S WELLNESS PROGRAM
Help your child focus and create awareness with a well-balanced program that aims to give them the necessary life tools to start to empower them to discover the beginning of their healthy and happy life journey.
Contact
Integrative wellness care is rooted in collaboration. Our caring team of doctors and specialists is waiting to help you build the best plan for your journey. We'll take care of you and your loved ones the same way we take care of ours.
Reach out, and we will be there.